Rusch has built a worldwide reputation in crane repair. The services of Rusch Crane Repair include the repair of crane booms, CE testing and periodic mast inspections.

Lattice Boom Repair
.
We can repair your lattice boom under certified conditions at your location anywhere in the world or in our workshop in the Netherlands whichever is the most economical solution.

Telescopic Boom Repair
.
Telescopic Boom Repair up to 1100 N/mm2 steel grades.

Total repair
.
We offer a total service that includes full repair, CE testing and a quality guarantee.
High Quality Guaranteed
With over 27 years of experience, we have perfected our technique of repairing crane booms to a value equal to the original boom, even in high-tension areas. We are experts in repairing both telescopes and lattice booms made out of high-quality types of steel up to 1100 N/mm2.Seeing as manufacturers only supply new parts, this can deliver an enormous saving on cost and time. After the repair has been completed, the CE testing of the crane is still valid, and Rusch gives a 1-year guarantee on the performed repair.
Worldwide Welding
Rusch Worldwide Welding allows you to use our expertise no matter where you are located in the world. Using our service is simple, as we take care of all the paperwork, including visas and customs ensuring worldwide mobility for our solutions. We also work in accordance with the American Welding Standards. With projects in countries such as South Africa, the United Arab Emirates and Congo under our belt, our experts know what it takes to successfully execute a project anywhere in the world.
Mast Inspection
Another area of expertise of Rusch is carrying out periodic mast inspections. Telescopic masts are completely dismantled by Rusch Crane Repair. The welding, bearings, cylinders, pulleys and cables all undergo a thorough inspection.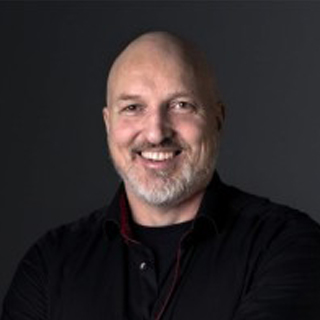 Pre-Repair
Prior to starting a repair, we prepare our project well. We check the strength of the material, prepare a Welding Procedure Specification (WPS) and a Repair Plan and make sure all the circumstances in the workshop are optimal.
We then take in all the correct measurements of the boom, 'prepare a lane' (as we call it), check all materials and consumables again and take photos of every single repair that needs to be performed. If something is not in accordance with expectations, we directly inform our client for feedback, in order to not have delays in the repair-process.
Last, but definitely not least, we prepare the team by supplying all the available information an thoroughly discussing the best possible repair for a perfect end-result and an as-new crane for our client.
Repair
During the repair, we make sure that all the required circumstances are met. Closed doors, the best materials, a correct pre-heat and a welding process according to the project's WPS, performed by certified welders.
Following the repair plan, our experts will encounter some hold-points where either our QA/QC department or our Welding Technician needs to give a 'go', before continuing the repair.
Our professionals are in charge of the complete project from beginning to end, thus ensuring that no step stays in between two departments.
NDT
When the project is finished, we do a 100% visual and a 100% MPI on all the new welds. By doing this, we ensure that no cracks or inclusions are left behind to cause damage in the future.
Sometimes, a repair requires a more thorough investigation. This is when we invite a third-party Notified Body to do US or X-ray testing on our repair.
Our principal goal with all these quality measurements is to restore the crane to its original strength: it has to function as if it were a complete new-build.
Report
When we finish a job, we provide a small Repair Report with all the basic information and some pictures of before and after the repair. Should a more detailed report be required, we are able to provide a report with all the required documents as well.
In a complete report, the client will also encounter the used WPS, Repair Plan, Welder certificates, NDT report, certificates of the materials and weld consumables used, as well as a more extensive explanation of the performed repair.

A job well done, and good pricing compared to the manufacturer.
Johannes Trost, Trost GmbH